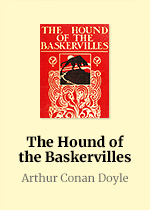 Description
The Hound of the Baskervilles is the third of the four crime novels written by Sir Arthur Conan Doyle featuring the detective Sherlock Holmes. Originally serialised in The Strand Magazine from August 1901 to April 1902, it is set largely on Dartmoor in Devon in England's West Country and tells the story of an attempted murder inspired by the legend of a fearsome, diabolical hound of supernatural origin. Sherlock Holmes and his companion Dr. Watson investigate the case. This was the first appearance of Holmes since his apparent death in "The Final Problem", and the success of The Hound of the Baskervilles led to the character's eventual revival.
About Author
Sir Arthur Ignatius Conan Doyle KStJ DL (22 May 1859 – 7 July 1930) was a British writer and medical doctor. He created the character Sherlock Holmes in 1887 when he published A Study in Scarlet, the first of four novels and fifty six short stories about Holmes and Dr. Watson. The Sherlock Holmes stories are generally considered milestones in the field of crime fiction.
Doyle was a prolific writer; other than Holmes stories, his works include fantasy and science fiction stories about Professor Challenger and humorous stories about the Napoleonic soldier Brigadier Gerard, as well as plays, romances, poetry, non-fiction and historical novels. One of Doyle's early short stories, "J. Habakuk Jephson's Statement" (1884), helped to popularise the mystery of the Mary Celeste.
Quotes From this Book
"The world is full of obvious things which nobody by any chance ever observes."
"Evil indeed is the man who has not one woman to mourn him."
"presume nothing"
"It is not my intention to be fulsome, but I confess that I covet your skull."