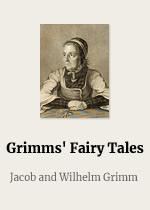 Description
The Grimm brothers were early 19th-century writers best known for their fairy tales coming from Scandinavian, Icelandic and Germanic origins. By 1807 there was a growing interest in German folk tales. The Grimm brothers were academics who invited friends to their home and asked them to relate stories they had heard. They soon published their first collection of tales and from there several more volumes followed.
This compilation of fairy tales which includes the complete canon of over 200 tales has become a beloved set of classical stories the world over. Included in this collection are Hansel and Gretel, Briar Rose, The Fisherman and His Wife, Rapunzel, The Frog Prince, Little Red Riding Hood, Rumpelstiltskin, Tom Thumb, and many more. These stories are a delight to read and will rekindle up many childhood memories as they are reread. Presented here in this edition is the faithful translation of Margaret Hunt.
About Author
Jacob Ludwig Karl Grimm (4 January 1785 – 20 September 1863), German philologist, jurist and mythologist, was born at Hanau, in Hesse-Kassel (or Hesse-Cassel). He is best known as the discoverer of Grimm's Law, the author of the monumental German Dictionary, his Deutsche Mythologie and more popularly, with his brother Wilhelm, as one of the Brothers Grimm, as the editor of Grimm's Fairy Tales.
Wilhelm Karl Grimm (24 February 1786 – 16 December 1859) was a German author, the younger of the Brothers Grimm.
He was born in Hanau, Germany and in 1803 he started studying law at the University of Marburg, one year after his brother Jacob started there.
In 1825 Wilhelm married Henriette Dorothea Wild, also known as Dortchen, at age 39. Together they had four childern: Jakob Grimm (1826-1826), Herman Friedrich Grimm (1828-1901), Rudolf Georg Grimm (1830-1889), and Auguste Luise Pauline Marie (1832-1919).
From 1837-1841, the Grimm Brothers joined five of their colleague professors at the University of Göttingen to form a group known as the Göttinger Sieben (The Göttingen Seven). They protested against Ernst August, King of Hanover, whom they accused of violating the constitution. All seven were fired by the king.
Quotes From this Book
"Mirror, mirror, here I stand. Who is the fairest in the land?"
"He who helped you when you were in trouble ought not afterwards be despised by you"
"They were indeed great rascals, and belonged to that class of people who find things before they are lost."
"He who is too well off is always longing for something new."